Sample 3 Complimentary Sessions, & Experience these 7.5 Reasons Our Home-Delivered Dietitian & Personal Trainer to Dallas TX Form Your Best Fitness Solution.

By coming to your home in the Dallas area, your personal trainer better learns your specific lifestyle challenges and can prevent them from becoming roadblocks on the path to your desired body and health. No equipment? No problem. We bring all the necessary tools with us!
.
.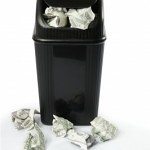 You don't have to waste money on gas driving around Dallas, mileage off your car, or even worse: your precious time trying to get yourself and even kids to and from a germ-infested gym with minimal & often questionable childcare.
..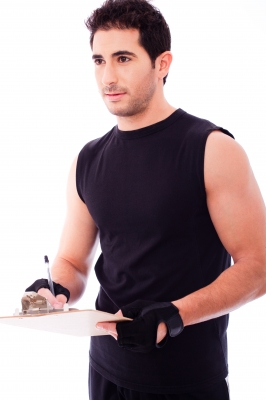 .

You get personalized instruction from not just a teenage weekend-certified rep counter on 'roids, but a real professional trainer with intense education in anatomy, physiology, & natural health & fitness.
.
.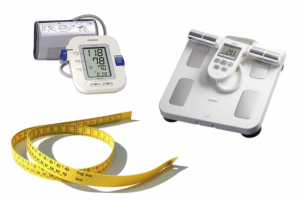 Our unique Comprehensive Biometric Assessments will give you the much-needed month-to-month motivation you need to hit your checkpoints on time and achieve your overall goals. Your own fitness nutritionist in Dallas will come right to you with all the equipment needed for scheduled measurement.
.
.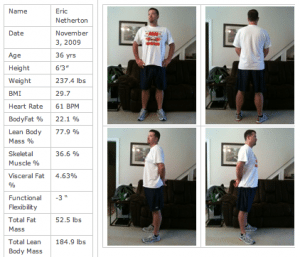 Your own password-protected webpage complete with your ever-improving photos and 20 personal statistics will keep you excited on the journey to a new and better you. Get the benefits of a biggest-loser style visual of your change, right here from your personal trainer in Dallas, TX.
.
.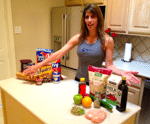 You will receive daily diet accounting and weekly nutrition coaching – not from a multi-level marketing supplement salesperson, but a trained nutrition professional who helps you make choices that result in lasting change. Furthermore, the nutritionist will visit your home monthly to make sure you are seeing the progress you need to see, and your fridge and pantry are supporting your goals instead of robbing results.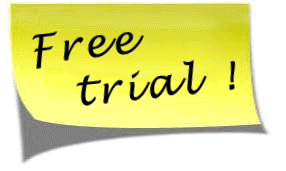 If you live in the Dallas area, you can actually sample our services with no obligation – not in a sales pitch disguised as a "free session" or "free consultation," but in 3 enlightening and educational meetings that will show you how we can improve your life. To experience 1 free week of service from us, simply click here & fill out the form.
.
.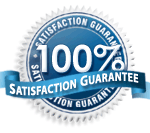 You've got nothing to lose: We offer a 30-Day 100% Money-Back Guarantee of Your Satisfaction with Our Service and Your Progress. That's right: if on the 29th day, you tell us that we haven't delivered what you thought you were buying, we'll refund every penny paid & respectfully say goodbye.
.
.
Our Dallas Fitness Trainers and Nutrition Coaches Can Help Your Overcome Your Resistance To Change. Here's what Some of Our Clients have Said:
.
"When I started training with my personal trainer, I weighed in at 200lbs. I wasn't healthy and it was clear to me that I needed to learn how to be healthy or I would continue on the road I was going on and that road was leading me to serious health issues. My trainer opened my eyes to a lot of misconceptions I had about eating right and working out. I always saw being healthy as a burden, that I would never get to enjoy food, that I would have to be a slave at the gym. He helped me transform my body and was very attentive to what worked for me. My trainer created a program that fit my needs and he understood that what worked for another client may not work for me. Everything in my workout was customized to my body composition. It was an individual program designed specifically to fit my goals. After six months I had lost 30 lbs and was able to go to the gym on my own with the knowledge and experience that he gave me. It has been three years, at least, since my last session with Elect Wellness and I have not only maintained the 30 lbs I lost but I have lost an additional 30 lbs on my own. My life is so much better, I am healthier and happier. I couldn't have lost 60 lbs without my trainer's help. I will be forever grateful for what he has taught me."
-Jamie B., Personal Training Client, Coppell, TX
After three sessions, I knew this was exactly what I needed. I really had no more motivation than before, but because my trainer was showing up at my house four days per week, there was nowhere to run, nowhere to hide. I couldn't make excuses not to work out. He showed up, rain or shine. Every day I felt like I could just quit so easily, but thank goodness my trainer was coming. Submitting my food intake to him daily keeps me on track also. I had my one-month measuring/weigh-in [Comprehensive Biometric Assessment] session recently, and the results were unbelievable. I lost 7 lbs. of fat, and gained 2 lbs. of muscle. My resting heart rate dropped by 15 beats per minute. I lost two inches off the narrowest and widest part of my waist. My blood also pressure dropped. It has been so encouraging. Little by little, I have more energy, and I am feeling so much better emotionally. I actually went for a jog today all by myself, which I haven't done in years. I also walked into a store today and a friend that I saw two months ago, saw me again and the first words out of her mouth were, "Oh my gosh, you look amazing! How much weight have you lost? Your face looks so vibrant!" I couldn't believe it. I haven't heard those words in over a decade. And it is all because of Elect Wellness. My trainer is focused but friendly, always gives 150% attention, never cancels, and is always motivating and pushing me to be better and to pull it out of myself. I can't NOT work out because there he is, at my house, no matter what. I love it. I think I may have my life back, and I do owe it all to Elect Wellness.
-Suzanne, (ReBirth Program) Personal Training Client, Plano, TX
"Elect Wellness provided the most motivational trainer I've ever had (and I've gone through my fair share). My personal trainer checked my food journal daily and was realistic about the challenges that I faced to e,jdat healthy on the go in my job as a sales rep. He helped me pick out options (instead of most trainers that force a horrible diet on you) that worked for me! I started at 157 lbs (size 10/12) and could barely run a mile without getting winded. After 3 months with my personal trainer, I went down to 140 lbs and a size 6. Also I ran my first 5k in 27 minutes!"
- Kelci T., Personal Training Client, Flower Mound, TX
If I haven't already said this, I think Tom is uncommonly well-trained and informative.  In the sessions he came to us as part of the free three lessons, we gained invaluable information from the free tests and about nutrition in today's world.  This was motivating and it didn't come with "just a buy this product" offer.   On top of that, he spent much personal time offering some small business tool info for our new business venture.  So grateful for that.
Our trainer, Dr. Joy Macci, is fun, upbeat, knowledgeable on many fronts, and makes our time fly by.  She could more aptly be named Dr. Fun in Fitness.  I feel the results, but I've never felt like I'd rather be somewhere else.  I like that she shows us simple and effective ways to breathe for stress relief, work out, stretch, and share her vast info for your particular circumstances.  It's like having a friend who has lots of tools and information just looking to share it in case  it could be of help.  This all comes in a way that I could see us changing our lifestyle in a gradual way for life –  without ever needing large gym equipment or a gym membership.   At-home training for my husband and me — together — is great for us. Thank you, thank you, thank you.
- Paul & Cathy D., Personal Training Clients, Grapevine, TX
I've worked with different boot camp and fitness pros over the years and I've basically come to the same conclusion you guys have – that if you really want specific results you need to approach nutrition and fitness holistically.  I really love your business model.
-Lisa K., Dallas, TX
"I would like to take the opportunity to tell you of my experiences during the 6 months I used Elect Wellness. From the get-go they were very professional. I met with the President, a dietitian and my trainer on a regular basis. They were always prompt for my training sessions and tailored the program for my needs and abilities. By the end of the 6 month program I had lost 14 pounds of fat and 4% of body fat while gaining 3 1/2 lbs of lean body mass. I lost inches off my waist and hips plus lowering both my systolic and diastolic blood pressures. My trainer, Bob, was awesome. He worked with me two to three times a week and by the end of the program I needed to add 100 pounds to my Bowflex machine in order to keep challenging my training sessions. Bob also taught me how to keep my training program challenging and how to continue on my own. Without any reservation I would highly recommend Elect Wellness to anyone."
-Gary P., Personal Training Client,  Melissa, Texas
"My stamina and endurance improved 10 times ever since I trained with Elect Wellness. I can run 3 miles every other day with no problem, I wasn't able to do that before training with them."
-Ronald L., Personal Training Client, Plano, TX
Elect Wellness has proven to be the best money I've ever spent. Bob is an extremely patient and skilled trainer who keeps my workouts challenging, yet fun. I also love the fact that I am still able to meet with Tom every month. He truly knows more about the human body than any doctor I've ever met. I am eager to continue to learn from him!
-Laurel S., Personal Training Client, Dallas TX
"We really need more like you in the gyms!"
-Joseph A., Health Consulting Client, Frisco, TX
"Our family was fortunate to have found, after a tough search, a fitness instructor the caliber of Tom. With his well rounded experience and understanding of the various aspects of fitness, Tom guided us to improved body tone, reduced fat and decreased weight. We were not significantly out of shape or overweight, so the results were not dramatic. Still, my spouse dropped two dress sizes and I reduced my waistline by 1″ although my overall upper body girth increased. The benefit we derived was due to Tom's understanding of our abilities, neuro-muscular anatomy, his grounding in diet and his approach to a very structured exercise regimen. Thanks Tom. We could not have done it without you."
-Balaji R., Personal Training Client, Flower Mound, TX
Thank you for the information. You are very knowledgeable and I appreciate your quick response. I want to take this time to tell you and Jamie how impressed I am with your company and the level of commitment and dedication you have for your clients. It is unlike any other fitness model.
-Mansi P., Personal Training Client, McKinney, TX
What a change Elect Wellness has made in my life!  My beginning goal was to make my asthma better by increasing my lung capacity.  I have lost and kept off 12 lbs by using the nutrition program that Tom, Jamie and Kathryn have shared with me and working out one time per week!  The nutritional intake is more like eating good foods that taste good and are good for me.  The Elect Wellness team taught me to exchange some of the higher fat, higher calorie foods, in my diet to even better tasting lower fat, lower calorie foods. I am 58 and I have no cartilage in my knees so Elect Wellness designed a water aerobics program, custom-made for me!  It increased my lung capacity, made me much more fit and allowed me to decrease the number of migraine headaches that I had been having.  I just returned from Colorado.  I had a wonderful time without my usual problem of tremendous headaches, at that altitude and difficulty breathing.  I have never been able to visit that high an altitude without having serious breathing problems!
Pamela D., Personal Training Client, Frisco, TX
Previously, I had chronic foot, back, and neck pain, as well as a frequent numb feeling in one of my legs. I was unable to stand for more than fifteen minutes, and had difficulty sleeping due to additional pain in my rotator cuff, as well as the many medications I had to take. As an operating room and recovery nurse, my health was beginning to affect my job skills. It was becoming very difficult to lift and position patients. I needed to do something about it. When I started working with Elect Wellness, I wasn't particularly enthusiastic or devoted, and I had some difficulty getting the hang of many of the exercises. I couldn't even do five abdominal crunches. But I stuck with it, and after five weeks, my foot, back, leg, shoulder, and neck pain was all gone! I can now lift my grandchildren without any problems! I even crawl on the ground and play hide and seek with them! I've dropped 10% in bodyfat and my muscles feel very toned. Thanks for your help.
-Marilyn O., Personal Training Client, Flower Mound
I would like to say it was great meeting you and I found your information and knowledge to be very useful.
-Kyle B., Personal Training Client, Plano
I have to wear my belt in another notch. I've also noticed I can jump higher, and can now grab the rim on the basketball court. My shirts are fitting looser, and I have more energy than before.
-Cache O., Personal Training Client, Flower Mound
Elect Wellness has become my "go-to" for any questions I might have concerning health, diet, and fitness. They really care about what they do and really know what they are talking about. Because of this, I trust them to not only give me good advice, but to give me the best advice. For instance, when I had a question about the relationship between hypoglycemia and diabetes, and couldn't find the information anywhere else, Elect Wellness not only knew the answer, but also what I needed to be eating to keep my blood sugar stable.
-Melissa, Remote Health Consulting Client, Ohio
Thanks for all the wonderful tips…they were needed! … It helps me keep the kids always guessing what mommy is gonna pull out of the fridge!!
-Mindy, Remote Health Consulting Client, Midlothian
I have now incorporated two 15 minute walks every day.  We have both an indoor and an outdoor walking path in our building and I am determined to be consistent, especially now that my shoulder is feeling so much better and I am moving more freely.
-Susan, Remote Health Consulting Client, Minnesota
---
12800 Preston Rd, Suite 200, Dallas, TX 75230
Find us on Google+