Dallas Fitness Training and Nutritionist Jobs / Careers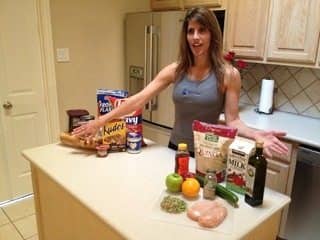 ***Currently Hiring for our Registered Dietitian position.  View job details here: 
We seek quality Certified Personal Trainers and Registered Dietitian Nutritionists … with both formal education and experience, possessing a strong desire to help people improve themselves, while building a rewarding stream of income by producing results and satisfied clients.
Personal Trainer Position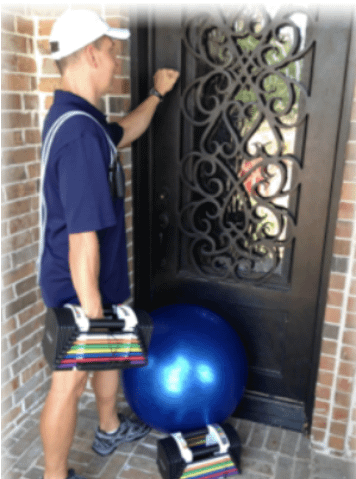 ***Currently Hiring for our Personal Trainer position.  View job details here: 
Educated and experienced certified personal trainers. Please finish reading this page and follow the instructions if you wish to be part of something special. Thank you!
Benefits of Working with Us:
You get to maintain your independence between appointments.
You don't have a manager looking over your shoulder while you work with clients.
You aren't trapped inside four walls all day.
You don't have to clean gym equipment.
You don't have to solicit people to buy personal training who have no interest in speaking with you.
You get to know the client and their lifestyle better by training them right in their home – where life happens.
You get to represent a company that stands for the traditional principles and values that have always made this the land of opportunity.
You get to change lives, everyday.
You don't have to be continually selling yourself … just focus on delivering great service.
You get to experience a higher level of career satisfaction by being involved in more life-change stories because of our proven system
You can receive higher compensation for better client experiences and results
You get to enjoy real W2 employment, with benefits, on a team of amazing people … as opposed to random independent contract labor
Passionate people who resonate with our culture and wish to improve others' quality of life
Professionals with an Exercise Science, Physiology, Nutrition, Health Promotion, Kinesiology, or related degree and/or a nationally recognized personal training certification
Motivated individuals who desire to help create the best possible service in the industry, thereby growing our small business … as opposed to providing a mediocre service in a huge company whose sole focus is quarterly profits and earnings
What Our Employees Have to Say

"I have been working at Elect Wellness full-time for more than 3 years. I like the Christian values. It's a fun job, with great pay and lots of work available. The company has intelligent and fun owners with a plan. Really a great career! Also, I like that there is no working on weekends. No cons really to mention. Be prepared for a full schedule!
– from a personal trainer
"I have been working at Elect Wellness for more than a year. You get to manage your own schedule and teach life-long nutrition and fitness tools to help clients who find themselves in the worst shape of their lives, grow into healthier, more athletic, and more confident individuals. You get to work closely with the owners of the company, who emphasize continued education to broaden tools and skills to continue helping clients. The services are mobile so you aren't stuck inside all day. The owners and staff are knowledgable and friendly. Even through "growing pains" of a small company, they have worked tirelessly to continue expanding Elect Wellness to bring in a steady stream of new clients."
– from a registered dietitian
"They are a christian based company with strong values that support that. Flexible schedules, and owners who really care about their employees and helping them best use their talents and abilities to get the job done. They have a very strong knowledge on health and fitness, and never hesitate to voice a job well done to those who work for the company. Due to the fact that it's a mobile business, face-to-face connection between employees can be lacking. But that really improves through monthly team meetings to keep everyone on the same page and heading in the same direction. This is a very minor con. The work-life balance example, and encouragement of the same to those who work for you is very much appreciated. They care about their employees and their growth."
– from an administrative assistant