In Home Personal Training Delivers Fitness Results to McKinney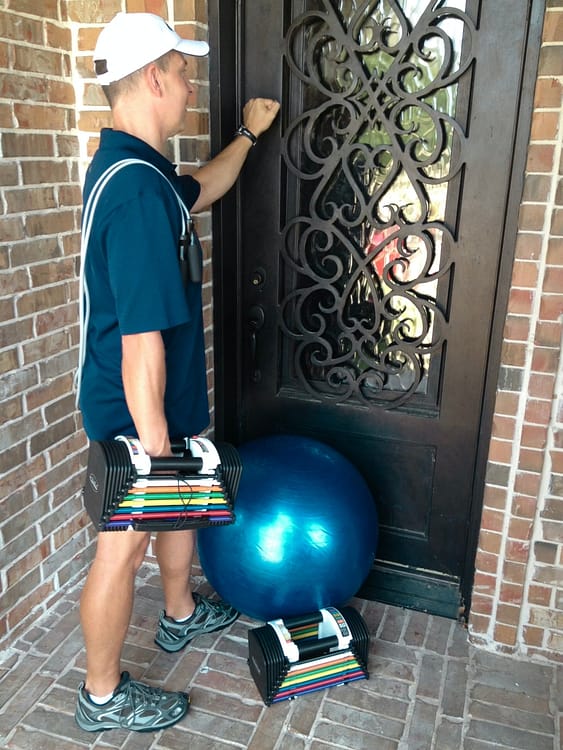 Yes, we deliver the most comprehensive and convenient personal training and nutrition coaching services you'll find anywhere in McKinney! We bring all the necessary tools with us, and deliver fitness directly to the residents of McKinney neighborhoods, including but not limited to:
Bluffs of Winding Creek

Lacima Haven

Woodhaven

Stonebridge Ranch

Mallard Lakes at McKinney

Wynn Ridge

Craig Ranch

Nature Place

Newport Village

Kensington Creek at Eldorado

Reserve at Eldorado

Provine Farms Estates

Cypress Crossing

Serenity

Lakeside Crossing

Kings Lake

Stone Hollow

Stone Hill Estates

Residences at the Grand Lodge

Tucker Hill

Village Creek

And More …
What Clients Have Said About Our McKinney In Home Personal Training
"… Being inactive I wanted to change not having energy, I wanted to change bad eating, I wanted to change not knowing how to exercise, not liking exercise. I wanted to change everything about who I was, I didn't want to be that person that I was anymore that ate out and had fast food and came home and sat and watched TV and never did anything. That's not who I wanted to be … the only way I was going to workout was if somebody is here and okay, it's time to workout. I like having a trainer, I really did. She taught me things … I learned how to lift weights and use right form, I learned all kinds of things that I didn't know before and I actually enjoyed working out … So now when they ask me what I'm going to do for vacation it's going to be something active, it's going to not just going and sitting on the beach even though I like the beach, I can actually walk on the beach, I may run on the beach. I'm going to do something, I'm not just going to sit there and eat."
– Christi of McKinney
"In our family we have some recent scares with some health issues and it caught my attention and I wanted to do anything and everything I could for my own health to try to prevent the health issue that were hereditary and genetic from happening … First of all, our personalities really gelled and I think that's an important component that you have to have that gets you motivated and they had a lot of insight about me as an individual and they listened and therefore were able to work with me in that arena, personally. I needed someone to hold my hand for a while and they did that very thing … For some reason I actually have a heightened willpower, you know, I can set something that's not good for me to eat, say sweets, out on the counter and I play with myself to see how long I can resist it and so it works. The loss of inches have been significant, I think it was like 16 inches that I've lost total and that's great. Also, flexibility is really good and I'm excited about that. I was having balancing issues before I called you guys now I feel more confident, I'm going up and down the stairs quicker, I'm sleeping better just moving better in general and I feel good … While I was with you guys I would call you in a panic or text you. I would tell my friends, you would talk me off the ledge and get me thinking straight again and focusing again and so that's good. I feel like that has become a habit now and I will be able to do this as a life change."
– Sherry of McKinney
*Note: Your results may vary, depending on the both the level of your compliance with our program and strategies, and the speed at which your unique body responds.
7 Reasons Our McKinney In Home Personal Training is Your Key to Body Transformation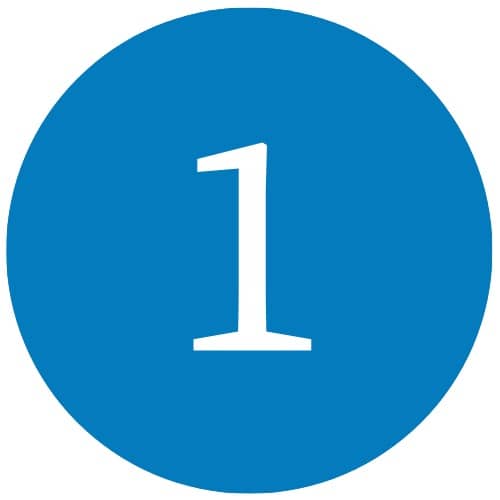 By coming to your home in the McKinney area, your personal trainer better learns your specific lifestyle challenges and can prevent them from becoming roadblocks on the path to your desired body and health. No equipment? No problem. We bring all the necessary tools with us!
You don't have to waste money on gas driving around McKinney, mileage off your car, or even worse: your precious time trying to get yourself and even kids to and from a germ-infested gym with minimal & often questionable childcare.
You get personalized instruction from not just a teenage weekend-certified rep counter on 'roids, but a real professional trainer with intense education in anatomy, physiology, & natural health & fitness.
Our unique Comprehensive Biometric Assessments will give you the much-needed month-to-month motivation you need to hit your checkpoints on time and achieve your overall goals. Your own fitness nutritionist in McKinney will come right to you with all the equipment needed for scheduled measurement.
Your own password-protected webpage complete with your ever-improving photos and 20 personal statistics will keep you excited on the journey to a new and better you. Get the benefits of a biggest-loser style visual of your change, right here from your personal trainer in McKinney, TX.
You will receive daily diet accounting and weekly nutrition coaching – not from a multi-level marketing supplement salesperson, but a trained nutrition professional who helps you make choices that result in lasting change. Furthermore, the nutritionist will review your biometric changes every month, making sure you are seeing the progress you want while building habits that will help you maintain everything you achieve.
You've got nothing to lose: We offer a 30-Day 100% Money-Back Guarantee of Your Satisfaction with Our Service and Your Progress. That's right: if on the 29th day, you tell us that we haven't delivered what you thought you were buying, we'll refund every penny paid & respectfully say goodbye.
Watch the Testimony Videos of a Couple of our McKinney Personal Training Clients
*Note: Your results may vary, depending on the both the level of your compliance with our program and strategies, and the speed at which your unique body responds.
*Note: Your results may vary, depending on the both the level of your compliance with our program and strategies, and the speed at which your unique body responds.
Why McKinney Needs In Home Personal Training Services
One of the things that helped McKinney rank #1 as the most desirable place to live is it's embracing of an active lifestyle. This can be seen through the presence of facilities like Cooper Craig Ranch, the Michael Johnson Performance center, the numerous baseball diamonds and soccer fields, and of course the home-delivered services of Elect Wellness. Both road biking and mountain biking are extremely popular as well.
McKinney is one of the fastest growing cities in the nation. But … we need to make sure that we as residents can't be described in the same way! McKinney is full of young 30-something couples who are trying to do many of the same things they did more easily when they were single and in their twenties.
McKinney also has plenty of baby boomers, who chose to move northward, away from the crowded big city. These residents want to maintain their strength and and ideal body weight as a prelude to a long, healthy, uncomplicated quality of life. We are doing a good job of helping McKinney residents get fit, as evidenced by the comments below.