Why Our In Home Personal Training & Nutrition Coaching to Anna is Perfect for You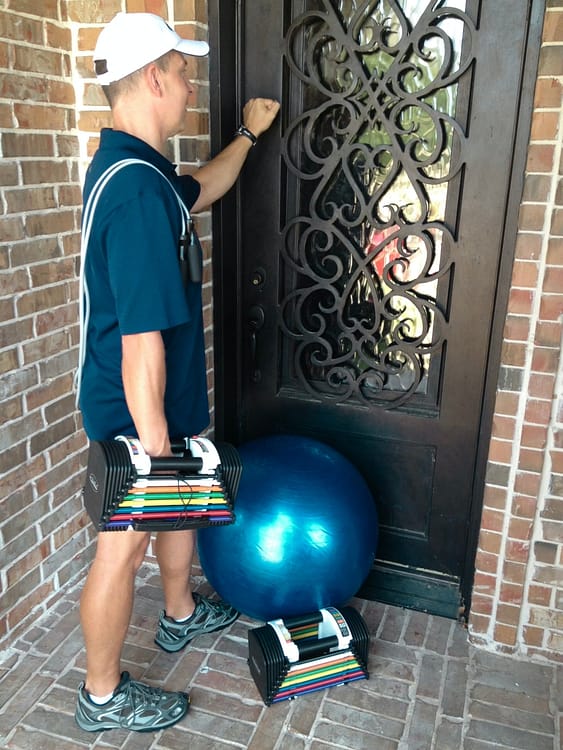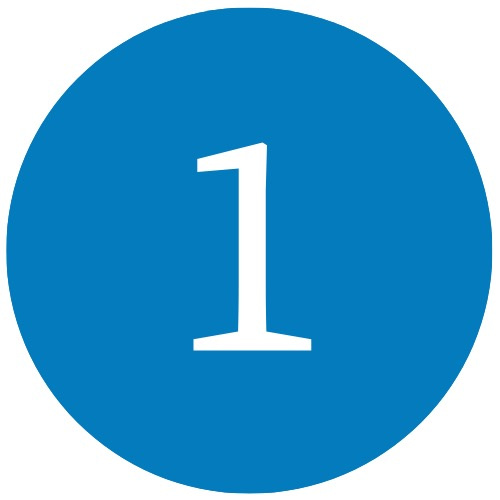 Conservative Values
Benefit from a unique culture of traditional family values including respect, integrity, ownership, wisdom, and excellence!
Creation Perspective
We understand that the body was intelligently designed and functions best when unaltered, fed naturally, and challenged appropriately.
Competent Coaching
Enjoy educated and experienced certified personal trainers. No gym rats or 'roid-headed teenagers posing as professionals!
Comprehensive View
In addition to training sessions, you can receive daily nutrition advising and accountability, as well as weekly lifestyle counseling!
Concrete Structure
Leverage specific weekly frequencies, makeup sessions when needed, monthly assessments, & biometric tracking in our app.
Corrective Approach
Beyond better body comp, most clients want less pain and smoother joint function. This requires our thoughtful methods!
Convenient Delivery
Save time. Save gas. Save on childcare. Save on equipment. We come to you and bring all the tools you need to succeed.
Comfortable Atmosphere
Get in the best shape of your life, and do it all in the privacy of your own home. No judging eyes, and no germ-filled gyms!
Complete Confidence
30-day risk-free 100% guarantee of satisfaction with our service and your own progress. Not happy? We'll refund every penny paid & part ways with no hard feelings!
What Our Anna Clients Say About Us
"Getting on three medications in my early 40's and I thought, you know what, if I keep at this rate I'm not going to be around to raise my children. My parents are – my mom, her birthday's November 3 and she's going to be 79 and my dad is 80 and they're both in excellent health. My mom was, oh I went to the gym yesterday morning and I was on the rowing machine for 30 minutes. And at that time when I was thinking about a workout program I couldn't even walk up the street for 30 minutes yet let's get on the rowing machine!  I'm like, I'm going to let my 70-year-old mom have better fitness then me? And I thought, okay, you know, what it's time!
Diabetes is a terrible disease, it's a chronic disease.  I mean, it's not – there's nothing gracious about it. You will die slowly.You may be looking at amputations or beign on insulin for the rest of your life.
When you're overweight you know, you're embarrassed, you don't like yourself, there's self-esteem issues and so to really, really get to the core of so many issues, I mean, you need to be with someone that understands that intimacy and respects that and that's what I felt.
It's just a connection you knew and I knew I was talking to good people and then after really reading the Web site I knew that my faith was in line with the principals of your company as a believer and as a Christian I knew, okay, they understand where I'm coming from.  They understand the background and I think that we'll work well together and we did.
I didn't realize how many calories I was taking in and I didn't realize by reducing the amount of calories that I would still feel satisfied.
You know, if I was driving to a meeting I would look at like the places, the fast food places that were on the way and which one was I going to select on the way back regardless of whether I was hungry or not?
I don't do that anymore.  My girlfriends, you know, instead of going to happy hour maybe we'll go for a walk and to realize that it's not about, you know, the wine or the food at happy hour, it's about us getting together.
I've lost 48 pounds and I'm continuing with the weight loss. I take one pill a day as opposed to taking, I think I was up to five or six. My glucose, blood glucose level, went from, I was averaging, 135 in the morning, my fasting and now my average is about 102.
The doctor's prefer you to be under 110 in the morning. My resting heart rate, on the average, now it's like about 71 and I think when I started the program it was like in the 90's in resting, just sitting down.  Who knew that it was taking that much for my body to work just to rest?  That was a big eye opener.
I had to commit to myself that I'm in this for the rest of my life that this is going to be something I was going to have to do for the rest of my life.  So once I made the change in my mind, okay, this is what I'm going to do, then it made it simple, not easy but simple.
I think the best thing about what you guys did is that you came out and you evaluated and you looked at your staff and what my needs were and they just meet you where you are and, while I've never met your other trainers, I couldn't have asked for a better person than (Susan) and I think that goes to the fact that, again, you get to know the people that you work with and so I was with the program for a year but I'm staying on it because there's still a lot of weight to lose but based upon the tools that I received from Elect Wellness and the support they have, I feel strong enough where I can do this on my own.
Don't be a fool. You know, diabetes and high blood pressure they're still out there. Your room for failure is minimal, outside of the fact that I just feel better.  And I'm not going to say I've been an angel so, I mean, going through this process you've had – you know, there's been hills and valleys and those valleys you just feel bad and then when you're like, ah, okay, this is the way I feel. This is the way I deserve to feel!"
–– Loyola, Anna
Anna Personal Training and Nutrition Coaching Service Area
Yes, we deliver the most comprehensive and convenient personal training and nutrition coaching services you'll find anywhere in Anna! We bring all the necessary tools with us, and deliver fitness directly to the residents of Anna neighborhoods, including but not limited to:
Anna Town Square
James White Survey
Oak Hollow
Sheffield Farms
 William Price
The Falls
Pecan Grove
Pecan Hollow
John Chalmers
Lakeview
Settles Way
Wild Rose Farms
And more….