In Home Personal Training Delivers Fitness Results to Fairview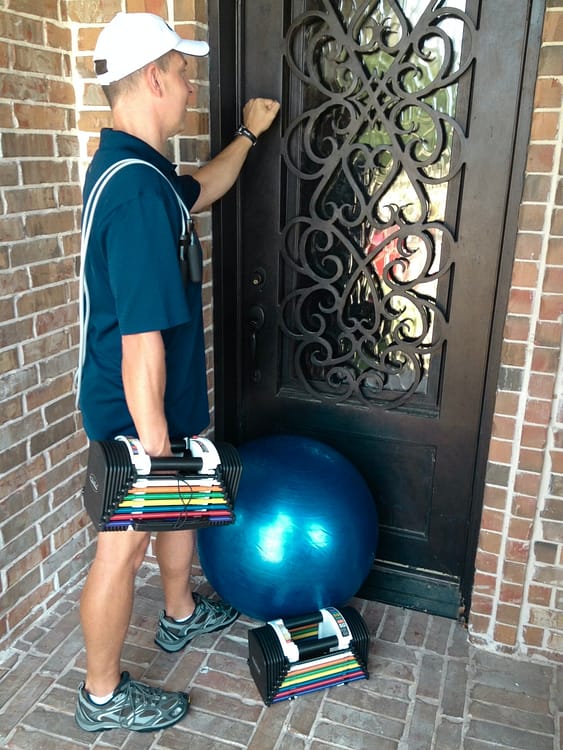 Yes, we deliver the most comprehensive and convenient personal training and nutrition coaching services you'll find anywhere in Fairview! We bring all the necessary tools with us, and deliver fitness directly to the residents of Fairview neighborhoods, including but not limited to:
Fairview Meadows
Stone Creek
Thompson Springs
Willow Point Estates
Oakwood Estates
Remington Park
Tranquility Farms
Parks Place
River Oaks
Summer Hill's Farm
Sycamore Place
Paul's Park
And more…
Our Fairview Fitness Trainers and Nutrition Coaches Can Help Your Overcome Your Resistance To Change. Here's what One of Our Clients Had to Say:
"My name is Corey, I am an engineer and I work for Akadia. I started seeing the chubbiness of the face, cloths weren't fitting right, instead of going down the clothes were going bigger so I actually started to say, okay.  I was at probably about a 40 comfortable and ended up in a 42, ended up in an XL to a 2X and I think when I bought the first 3X shirt it was like, you know, what, something's not doing well. You start to look around and things start to disappear around you and you say, oh, I need to go find them [laughing.]
And then it's my kids.  I want to grow up and be able to see them and be healthy from that perspective. It had to have been God that put us together because I can't remember what I was doing or what I was looking for but when I came in I knew it was right in place.  It was local, it was close, he did exactly what I wanted so here we are.  Months later I'm not flaking out.  I had some situations with personal trainings and it's always been about the money and making sure I get through it and a little bit less about the client and this situation has been a lot, totally, different. He doesn't let me give in, I think that's the biggest thing.  There have been mornings when I said, ah, I didn't want to call, I didn't want him to come, didn't want to come and then here he comes, he knocks on the door.  I had to cry or something or – but we ended up working out.  He's pushed me to limits that I wouldn't have thought I'd been able to do.
When I started I was taking medicine for acid reflux, taking blood pressure medications and taking Ambien to go to sleep at night so now blood pressure medication is almost about stopped.  The reflux has definitely stopped.  I had sleep apnea and things from that perspective so probably from the weight loss probably less use of the mask and different things at night to make that sleep go better.
Today I'm probably down about 20 pounds but I've lost a lot of inches around the waist, around the chest, around the arms.  You know, I used to look like Spanky on the Little Rascals with the chubby cheeks.  The baby with the cheek…  They can't pinch my cheeks anymore.  I've got my little form back, you know, and it's just been good all the way around.  I just – the feeling and excitement to go in there and put a pair of pants on and know that when you button it up that the button is not going to be a projectile that could injure somebody and it's also safe for those around me because they would have got popped in the back of the head with a button.
I think the biggest thing is going in and swimming in all of my cloths now.  You know, all of those 42's making me look like a rapper with sagging pants.  And I had to go re-shopping, you know, Tom could take my blood pressure and pulse and everything but just standing back and watching how tight the suit would flex.  But now I can actually fit in some of them.  I had to move them to the side and go and get new jackets and pants, shirts.  My wife said, you got shorter.  You're losing weight but you bought new shoes!  I said, well new shoes have to go with the outfit, right?  You know what I'm saying?  She said, did your feet shrink too?  I said, oh no but new pants, new look, got to work it out so it's been good, it's been really good.
I'm not at the stage yet where I put my tight shirts on so I can walk around because that's not my style but when I put on my pants it looks good, it makes me feel good and when you look good and you feel good and at the start of my day I was almost miserable without a workout because it really gasses me up for the rest of the day.  It's definitely helped me change my lifestyle even though he won't give me a Snickers anywhere, I haven't had a Snickers bar in a long time but hopefully we'll fix that one day soon.  So when I send you an email, saying please send a Snickers bar.
It's just that I look in the mirror and I say look at how far you've come, do you want to give that up or not do that and the answer is definitely a no.  I feel better, I look better, I like the compliments, I'll take a queue from Justin Timberlake, you know, I'm getting my sexy back so, you known, once you get it back you don't want to lose it so the wife is – hey, you're looking good!  I'm like, all right now!  Yeah.
And what I would say to someone else if they really want to take it seriously, you know, there's a lot of fad diets out there from, you know, eat milk only diet to drink milk only diets or eat goat cheese for six days and lose 100 pounds or whatever it is, right?  There's so much out there and when I do the research, because I'm a business guy, it's just – it's a multi-billion dollar industry and it just doesn't know what's good, bad or indifferent.  What I can say is good old fashioned hard work, dedication works better than any diet.  Take a chance and go out and change your life!  He will definitely work you when he comes over here he's my friend.  I might now like him too much but at the end of the day I respect him and respect what he does.  I appreciate all he's done for me."
-Corey
*Note: Your results may vary, depending on the both the level of your compliance with our program and strategies, and the speed at which your unique body responds.
7 Reasons Our Fairview In Home Personal Training is Your Key to Body Transformation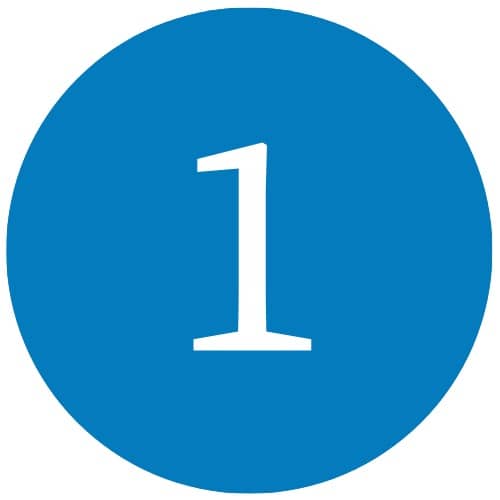 By coming to your home in the Fairview area, your personal trainer better learns your specific lifestyle challenges and can prevent them from becoming roadblocks on the path to your desired body and health. No equipment? No problem. We bring all the necessary tools with us!
You don't have to waste money on gas driving around Fairview, mileage off your car, or even worse: your precious time trying to get yourself and even kids to and from a germ-infested gym with minimal & often questionable childcare.
You get personalized instruction from not just a teenage weekend-certified rep counter on 'roids, but a real professional trainer with intense education in anatomy, physiology, & natural health & fitness.
Our unique Comprehensive Biometric Assessments will give you the much-needed month-to-month motivation you need to hit your checkpoints on time and achieve your overall goals. Your own fitness nutritionist in Fairview will come right to you with all the equipment needed for scheduled measurement.
Your own health and fitness biometric app and photo food journal complete with your ever-improving photos and 20 personal statistics will keep you excited on the journey to a new and better you. Get the benefits of a biggest-loser style visual of your change, right here from your personal trainer in Fairview, TX.
You will receive daily diet accounting and weekly nutrition coaching – not from a multi-level marketing supplement salesperson, but a trained nutrition professional who helps you make choices that result in lasting change. Furthermore, the nutritionist will review your biometric changes every month, making sure you are seeing the progress you want while building habits that will help you maintain everything you achieve.
You've got nothing to lose: We offer a 30-Day 100% Money-Back Guarantee of Your Satisfaction with Our Service and Your Progress. That's right: if on the 29th day, you tell us that we haven't delivered what you thought you were buying, we'll refund every penny paid & respectfully say goodbye.
The Reason Why Fairview, Texas Needs In Home Personal Training
Fairview has a weight problem. Being the home of great restaurants like Twisted Root Burger, Dodie's Place Cajun Bar & Grill, Gloria's and Texas Land & Cattle probably doesn't help. Furthermore, what do residents like to do after eating? Well, sit a bit more during a movie at either iPic Theaters or Cinemark of course. Fortunately, a variety of fitness gyms such as Koko FitClub, Rythms and Fitness, and Fitness Connection try to offset the problem. But are they really helping? The local hospitals, Twin Creeks Hospital, Texas Health Presbyterian and First Choice Emergency are certainly not hurting for business. Yet the major diseases that bring people there are supposed to be preventable through healthy lifestyle. Speaking of business, most of it in Fairview is done from a cubicle inside multi-office complexes. Certainly, sitting all day in The Summit or Watters Creek would contribute heavily to complications that arise from inactivity.
Between office hours, one can find plenty of great places to exercise in Fairview, even outside of the gyms. You can be very active at Oak Point Park and Nature Preserve, Celebration Park, and Crape Myrtle Trails. They offer great settings for walks, jogs, and biking. Yet that doesn't seem to be enough to positively effect the fitness of Fairview residents. What is going on? Maybe there are just no healthy food options. That can't be the case, with places like Whole Foods offering natural groceries and balanced meals.
Spiritual health seems to be a priority in Fairview. Cottonwood Creek Baptist and St. Jude Catholic Church are thriving. Yet physical health continues to suffer.
Research has shown a relationship between poverty and health problems, so maybe that's at play. However, the median household income of Fairview residents is $90,553, well above the national average.
It boils down to priorities. And with such a fast-paced and family-packed life, Fairview residents find it hard to take care of themselves while trying to care for everyone else. They need structure, but not in a burdensome way that adds to an already hectic schedule. They rather need a convenient solution. Not "pop-a-pill for 3 months, lose 5 pounds, and leave me feeling terrible" convenient, but something that will impact lasting positive change. Yes, convenient needs to be miraculously paired with comprehensiveness. It's tough to do, but our years of experience in Fairview, offering personal training and nutrition coaching, have grown into a home-delivered service that actually works. How about that for a change?