Why Our In Home Personal Training & Nutrition Coaching to Fairview is Perfect for You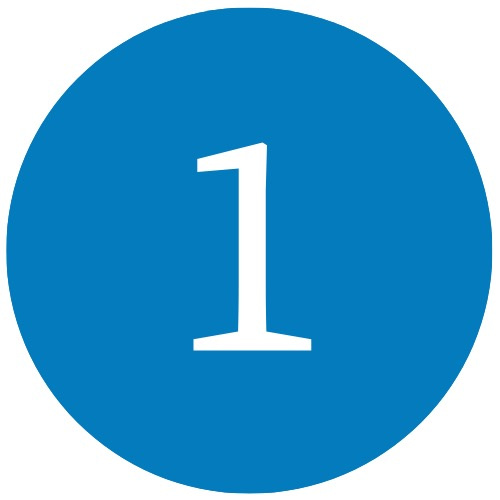 Conservative Values
Benefit from a unique culture of traditional family values including respect, integrity, ownership, wisdom, and excellence!
Creation Perspective
We understand that the body was intelligently designed and functions best when unaltered, fed naturally, and challenged appropriately.
Competent Coaching
Enjoy educated and experienced certified personal trainers. No gym rats or 'roid-headed teenagers posing as professionals!
Comprehensive View
In addition to training sessions, you can receive daily nutrition advising and accountability, as well as weekly lifestyle counseling!
Concrete Structure
Leverage specific weekly frequencies, makeup sessions when needed, monthly assessments, & biometric tracking in our app.
Corrective Approach
Beyond better body comp, most clients want less pain and smoother joint function. This requires our thoughtful methods!
Convenient Delivery
Save time. Save gas. Save on childcare. Save on equipment. We come to you and bring all the tools you need to succeed.
Comfortable Atmosphere
Get in the best shape of your life, and do it all in the privacy of your own home. No judging eyes, and no germ-filled gyms!
Complete Confidence
30-day risk-free 100% guarantee of satisfaction with our service and your own progress. Not happy? We'll refund every penny paid & part ways with no hard feelings!
What Our Fairview Clients Say About Us
"My name is Corey, I am an engineer and I work for Akadia. I started seeing the chubbiness of the face, cloths weren't fitting right, instead of going down the clothes were going bigger so I actually started to say, okay.  I was at probably about a 40 comfortable and ended up in a 42, ended up in an XL to a 2X and I think when I bought the first 3X shirt it was like, you know, what, something's not doing well. You start to look around and things start to disappear around you and you say, oh, I need to go find them [laughing.]
And then it's my kids.  I want to grow up and be able to see them and be healthy from that perspective. It had to have been God that put us together because I can't remember what I was doing or what I was looking for but when I came in I knew it was right in place.  It was local, it was close, he did exactly what I wanted so here we are.  Months later I'm not flaking out.  I had some situations with personal trainings and it's always been about the money and making sure I get through it and a little bit less about the client and this situation has been a lot, totally, different. He doesn't let me give in, I think that's the biggest thing.  There have been mornings when I said, ah, I didn't want to call, I didn't want him to come, didn't want to come and then here he comes, he knocks on the door.  I had to cry or something or – but we ended up working out.  He's pushed me to limits that I wouldn't have thought I'd been able to do.
When I started I was taking medicine for acid reflux, taking blood pressure medications and taking Ambien to go to sleep at night so now blood pressure medication is almost about stopped.  The reflux has definitely stopped.  I had sleep apnea and things from that perspective so probably from the weight loss probably less use of the mask and different things at night to make that sleep go better.
Today I'm probably down about 20 pounds but I've lost a lot of inches around the waist, around the chest, around the arms.  You know, I used to look like Spanky on the Little Rascals with the chubby cheeks.  The baby with the cheek…  They can't pinch my cheeks anymore.  I've got my little form back, you know, and it's just been good all the way around.  I just – the feeling and excitement to go in there and put a pair of pants on and know that when you button it up that the button is not going to be a projectile that could injure somebody and it's also safe for those around me because they would have got popped in the back of the head with a button.
I think the biggest thing is going in and swimming in all of my cloths now.  You know, all of those 42's making me look like a rapper with sagging pants.  And I had to go re-shopping, you know, Tom could take my blood pressure and pulse and everything but just standing back and watching how tight the suit would flex.  But now I can actually fit in some of them.  I had to move them to the side and go and get new jackets and pants, shirts.  My wife said, you got shorter.  You're losing weight but you bought new shoes!  I said, well new shoes have to go with the outfit, right?  You know what I'm saying?  She said, did your feet shrink too?  I said, oh no but new pants, new look, got to work it out so it's been good, it's been really good.
I'm not at the stage yet where I put my tight shirts on so I can walk around because that's not my style but when I put on my pants it looks good, it makes me feel good and when you look good and you feel good and at the start of my day I was almost miserable without a workout because it really gasses me up for the rest of the day.  It's definitely helped me change my lifestyle even though he won't give me a Snickers anywhere, I haven't had a Snickers bar in a long time but hopefully we'll fix that one day soon.  So when I send you an email, saying please send a Snickers bar.
It's just that I look in the mirror and I say look at how far you've come, do you want to give that up or not do that and the answer is definitely a no.  I feel better, I look better, I like the compliments, I'll take a queue from Justin Timberlake, you know, I'm getting my sexy back so, you known, once you get it back you don't want to lose it so the wife is – hey, you're looking good!  I'm like, all right now!  Yeah.
And what I would say to someone else if they really want to take it seriously, you know, there's a lot of fad diets out there from, you know, eat milk only diet to drink milk only diets or eat goat cheese for six days and lose 100 pounds or whatever it is, right?  There's so much out there and when I do the research, because I'm a business guy, it's just – it's a multi-billion dollar industry and it just doesn't know what's good, bad or indifferent.  What I can say is good old fashioned hard work, dedication works better than any diet.  Take a chance and go out and change your life!  He will definitely work you when he comes over here he's my friend.  I might now like him too much but at the end of the day I respect him and respect what he does.  I appreciate all he's done for me."
-Corey
Fairview Personal Training and Nutrition Coaching Service Area
Yes, we deliver the most comprehensive and convenient personal training and nutrition coaching services you'll find anywhere in Fairview! We bring all the necessary tools with us, and deliver fitness directly to the residents of Fairview neighborhoods, including but not limited to:
Fairview Meadows
Stone Creek
Thompson Springs
Willow Point Estates
Oakwood Estates
Remington Park
Tranquility Farms
Parks Place
River Oaks
Summer Hill's Farm
Sycamore Place
Paul's Park
And more…