You are on this page because you understand the impact that food has on your mental, emotional, spiritual, and physical health. You've experienced food's effect on the way you look, as well as the way you feel. Maybe you don't know exactly what foods did what, but you know one thing: food choices make a difference in and on your body. We recognize that fact as well, and provide nutrition consulting to help you build the best possible version of yourself.
We all have a max potential, but most of unfortunately live somewhere south of 80%. Imagine the condition of your car if you tried to run it on the wrong fuel. Imagine trying to run your car without fuel at all! Now what if you put something in it that looked life fuel, but didn't come close to burning like real fuel? That's what we are doing every day to our bodies. Either trying to run on nothing, trying to run on the wrong thing, or trying to run on something fake. It doesn't work! It's high-time to gain a powerful understanding your body's response to food, your personal eating triggers and styles, and how to build long-term quality habits in a way that fits your personality.
Brooke Rudnet, our licensed and registered Dallas dietitian, is not someone who simply talks the talk like so many Dallas nutritionists. She actually walks the walk. You benefit from a whole new level of detail and practical application when you are coached by someone who's been there and done that. Furthermore, her experience in both clinics and fitness facilities, combined with her extensive and intense experience with all the clients of our comprehensive home-delivered personal training programs, will yield you a level of service that you would definitely struggle to find elsewhere. She's literally "seen it all" and has successfully helped numerous individuals overcome a variety of challenges.
Food Behavior Modification
Are you aware of what specifically triggers bad eating choices? Do you know what is causing you to overeat? Have been able to correlate stretches of poor diet with certain life circumstances or environments? Our eating patterns are effected by our emotions, circumstances, environments, activities, and so much more! It's time to get to the bottom of it of all. Our Dallas dietitian will help you uncover the specific triggers that are ruining your diet, and build new routines that will take you closer to your goals and ideal body, not further away. This approach is effective because it is focused on YOUR specific challenges – not someone else's. Our daily nutrition coaching is, which holds you accountable to the actions discussed during the consultations, is empowering and priceless in your pursuit of optimal health.
Macronutrient Optimization for Optimum Health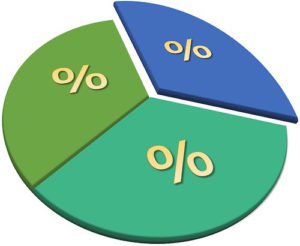 Your daily protein, carbohydrate, and fat goals are based on YOUR current body, and YOUR goals for your future body. We don't believe in dangerous very low calorie diets, or anything extreme that attempts to completely drop a given nutrient. Compromising your health in the pursuit of health makes no sense at all. Your healthy diet will include a variety of foods, including fruits and vegetables … and wait for it … carbohydrates! (yep, the right ones)
We believe in the idea of "kaizen" – constant steady improvement. We recognize what you are currently doing, and continuously work to improve it, day after day, week after week, and month after month. No one jumps to a perfect diet overnight. And those who attempt it soon fall back to old habits. We want results that last, and that means a lifestyle that lasts. Habits are subconsciously engrained in all of us. They take time and effort to change. But when you can change your habits for the better, your life follows right behind. We'll be there for you every step of the way, and make sure you get the nutrition that will build the body and life you want!
Proudly Serving Residents in Both Texas and Florida!
Get Program Details and Investment Options
(we will never sell or share your information)