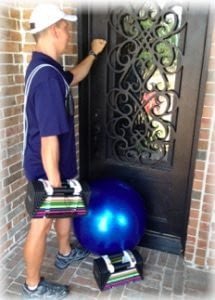 Yes, we deliver the most comprehensive and convenient personal training and nutrition coaching services you'll find anywhere in Allen! We bring all the necessary tools with us, and deliver fitness directly to the residents of Allen neighborhoods, including but not limited to:
Angel Field
West Bluffs of Winding Creek
Cypress Meadows
Saddleridge
Cumberland Crossing
Creekside at Ridgeview
Stacy Ridge
Star Creek
Twin Creeks
Waterford Parks
Steeplechase
Fall Creek
And More …
What A Client Said About Our Allen In Home Personal Training
"I was at the, what I considered the bottom, in my life. I'm 56 years old and I reached a point where I was going, holy smokes, how did I get this way? When I realized day in and day out that I was overweight, that was very depressing to me, and it affected my day-to-day life. Carrying two grandkids around at the same time and I had to get in shape, better shape, and maintain that shape. I thought that if I could address my weight, then a lot of things would get better, and I was right … I've had memberships to fitness clubs in my life and they've always failed because it was me having to get up, find time and go up there, and it just wasn't a very good fit for me. If someone's going to show up at my house, I was forced to make time for that. I thought that is the leverage that I will use to springboard back into better health … I think it was 106 days and I've lost 36 pounds! … I was able to watch my numbers as far as lean body percentage and that was very helpful.  I thought that was a good way to make sure that I didn't lose time and lost weight properly and it worked. …You're going to find yourself in doctor's offices, hospitals, pharmacies picking up medications, or you can avoid all that and put your efforts and emphasis on prevention. You've got to have the right nutrition available to you, hands-length, arms-length, away at the right times. You've got to have coaching, and nutritionally wise people like Kelsey to help you solve problems within yourself as to why you're struggling or why you're succeeding. When you're ready to fight that battle and not lie to yourself … then hook up with Elect Wellness, with the entire program's input and tools that they provide. You will get to where you want to go and you'll do it in the most efficient and healthy manner."
– Don of Allen
7 Reasons Our Allen In Home Personal Training is Your Key to Body Transformation
By coming to your home in the Allen area, your personal trainer better learns your specific lifestyle challenges and can prevent them from becoming roadblocks on the path to your desired body and health. No equipment? No problem. We bring all the necessary tools with us!
.
.


You don't have to waste money on gas driving around Allen, mileage off your car, or even worse: your precious time trying to get yourself and even kids to and from a germ-infested gym with minimal & often questionable childcare.
..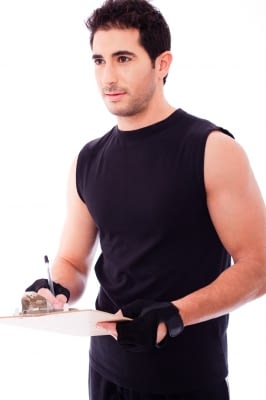 .
You get personalized instruction from not just a teenage weekend-certified rep counter on 'roids, but a real professional trainer with intense education in anatomy, physiology, & natural health & fitness.
.
.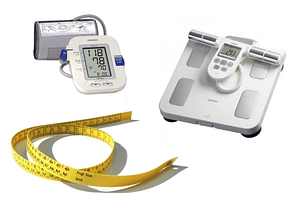 Our unique Comprehensive Biometric Assessments will give you the much-needed month-to-month motivation you need to hit your checkpoints on time and achieve your overall goals. Your own fitness nutritionist in Allen will come right to you with all the equipment needed for scheduled measurement.
.


.

Your own password-protected webpage complete with your ever-improving photos and 20 personal statistics will keep you excited on the journey to a new and better you. Get the benefits of a biggest-loser style visual of your change, right here from your personal trainer in Allen, TX.
.
.

You will receive daily diet accounting and weekly nutrition coaching – not from a multi-level marketing supplement salesperson, but a trained nutrition professional who helps you make choices that result in lasting change. Furthermore, the nutritionist will review your biometric changes every month, making sure you are seeing the progress you want while building habits that will help you maintain everything you achieve.


You've got nothing to lose: We offer a 30-Day 100% Money-Back Guarantee of Your Satisfaction with Our Service and Your Progress. That's right: if on the 29th day, you tell us that we haven't delivered what you thought you were buying, we'll refund every penny paid & respectfully say goodbye.
.
.
Watch the Testimony Video of One of Our Allen In Home Personal Training Clients
*Note: Your results may vary, depending on the both the level of your compliance with our program and strategies, and the speed at which your unique body responds.
The Need for Effective Personal Training in Allen TX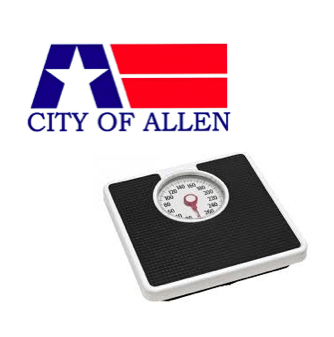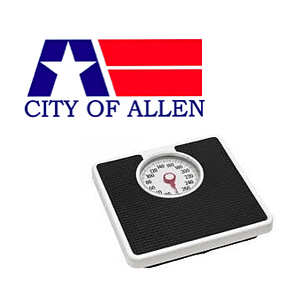 Personal Training is alive and well in Allen, TX. The following is a list of gyms in Allen, TX offering personal training services: 24 Hour Fitness, KoKo Fit Club, LifeTime Fitness, Anytime Fitness, Texas Family Fitness, CrossFit, Fitness Connection, and Fitness Together.
But are they effective as they should be? The amount of time and money that people spend on gyms, fitness studios, and their services is truly staggering. But only a very small percentage of participants 1) stick with it and/or 2) are happy with the results of their time, money, and effort.
We don't ask you to invest in the gym. We ask you to consider investing in yourself. It takes more than the gym to get into great shape. For that matter, it takes more than exercise – which I'll get to in a moment. But first, know that most people who join a gym to significantly change their weight or shape, end up needing to hire a personal trainer anyway. Then their personal trainer wisely guides them away from all the fancy gym machines, and over to the dumbbells, a mat, and ball – where the best bodies are made. If you are left wondering why you are paying for the part of the equation you are using the least, the gym, you would be wondering well! You don't need the gym. The gym is a waste of money, but more importantly, a waste of time. When you have a strong personal trainer pushing you to push your limits with proven free weight fitness routines, you are getting the best exercise … and you could be doing it in your living room, effectively and efficiently.
Now, as great as exercise is, without modification to your nutritional intake, you will be lucky to lose more than about 5 pounds. The fact remains that nutrition changes the scale, while exercise improves your health, makes you stronger, gives you more energy, makes you feel better, and definitely makes you look better at your goal weight. However, I repeat, nutrition is better than exercise for changing the scale. Now, when you put the two together like our program does, that's when you get the best results.
Many trainers will offer "nutrition coaching" or "meal plans." Heck, some will even set you up to have meals delivered to house (and enjoy a nice commission in the process). But effective nutrition coaching has the same components of effective personal training: information, motivation, structure, and accountability. Handing you a meal plan or selling you food or supplements does NOT equate to nutrition coaching. Professional nutrition coaching is about changing your attitude toward food. It's about changing not just your choices, but also changing your perspectives and preferences. That's where lasting change resides.
Our program takes a comprehensive approach with our dietitian closely involved, is conveniently delivered to your house, is comfortably performed in your own home, and has a concrete structure so you don't risk not seeing results.