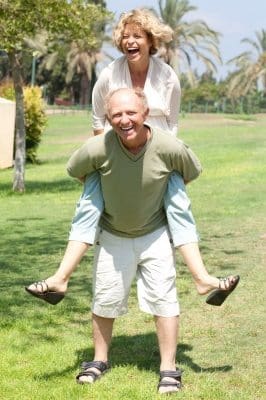 Because today's personal trainers don't make much money pushing more aerobics, this type of exercise has unfairly become "old school," unnecessary, or even counter-productive. And although aerobics has possibly been elevated more than necessary, don't be misled to think that it isn't important. It's still a big key to total health. Getting more oxygen into the body is always a good thing.
Science has observed that people who engage in cardiovascular exercise generally live longer than those who don't. Aerobic training makes your cardiovascular system more efficient. An aerobically trained individual will utilize more oxygen, burn more fat, and produce less acid for any given amount of work. A healthy cardiovascular system means more bloodflow to the brain, heart, and all other parts of the body. Being aerobically fit also provides for better thermoregulation (control over your body's temperature), yielding an environment for more efficient metabolic processes.
Medical research has shown that regular aerobic activity increases the body's production of endorphins-the "feel good" hormones, resulting in improved mood and a better outlook on life. Other benefits include controlled blood sugar, reduced weight, less chronic pain, denser bones, and a stronger heart. Find something you enjoy, and at a bare minimum, be sure to accumulate 30 minutes per day.