The Ownership Client:  This client understands that their improvements in health and fitness are ultimately up to them, and they accept that any decline in the same is their own fault. They look at their trainer and nutritionist as educated professionals who can provide information, motivation, structure, and accountability that they need to change. This client appreciates having the "mirror" held to them and seeing what behaviors they need to modify in order to modify their body. This client trains their upper body when their lower body is injured, and exercises when feeling under the weather in order to heal faster. This client schedules an extra session for the week to help relieve stress at work and get energized to better deal with it. When necessary, this client reschedules sessions with their trainer instead of just canceling. This client logs their diet on their smartphone when they can't get to a desktop computer. They write their diet on a 3×5 when their phone doesn't have internet. Ultimately, this client sees tremendous results, and usually quickly.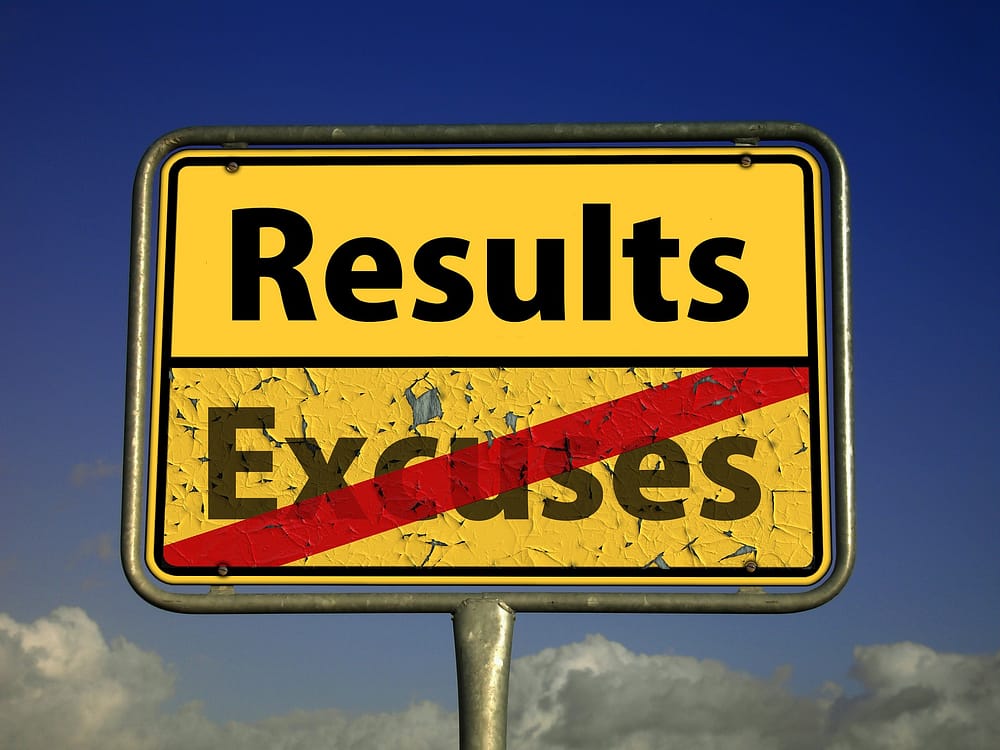 The Excuse Client: This client has a great reason for everything they haven't done. They have an excuse for every session they miss. Although only their ankle is injured, they use it as a chance to not train the rest of their body. Although exercise is good for congestion, they take it as an opportunity to skip again. Instead of negotiating an intensity change with their trainer on rough days, they throw out exercise altogether. They "can't" train while they are out of town, even though sessions are offered via facetime, skype, or tango. If their regular time doesn't work on a given day, they use it as an excuse to cancel altogether instead of pitching their trainer some other time options. Instead of logging their diet via their smart phone when they are away from their usual computer, they use it as an excuse to not log their food at all. Basically, in their array of excuses, this client ultimately excuses themselves from results. On top of that, they usually excuse themselves from responsibility in the end as well.
The Accountability Client:  This client yearns for someone to watch their every move. They enjoy sharing their problems and struggles, whether or not they ever act on fixing or overcoming them. They want someone with them every step of the way, although they often want to be the one leading the steps and deciding which way they go. Company on their journey is more important than their destination. This is the type of client that would take their trainer everywhere if they could swing the expense, instead of having to implement self-control or self-discipline. When this client gets off track, it's because someone wasn't hovering over them and protecting them from themselves. This client seeks out more and more "umbrellas," instead of getting out of the rain. This client can see results, but better have an endless supply of time and money.
The Critical Client: This client is skeptical of every piece of advice that comes their way from the very professionals they hired to help them them. Instead of applying the advice they hear, they seek out sources to try to disprove it. They waste a lot of time and energy arguing with the person who is only trying to help them. They manufacture crazy dramas and storyboards that even include their trainer and nutritionist wanting them to stay out of shape, as if that would somehow profit a fitness business more than delivering amazing results. This person usually sees very slow change if any. However, they do learn a lot and will dodge a fair share of health-destroying bullets. Even then, they will often spend more time coaching friends and family instead of putting into practice their accumulated knowledge. This client has been categorizing their acquaintances since they started reading the post, while usually putting themselves into category 1.
The Blame Client: This client is out of shape because of the genes their parents and grandparents handed down. They have diabetes, cancer, or heart disease because it "runs in their family." They don't eat right because their spouse doesn't eat right. They keep junk food in the house because of their kids. They don't lose weight because their trainer doesn't have them doing zumba on one leg, upside down, on the new vibration machine, while wearing the thermogenic ab belt. They don't improve their diet because their nutritionist doesn't give them enough healthy recipes. They don't drink a protein shake because the manufacturers can't make one that tastes good. They don't record their diet because the software developer didn't make it user friendly enough. They drink alcohol because of the clients they have to entertain. They can't stay in shape because their boss makes them travel. They are only fat because of stress (and their parents, who also must have been stressed). This client client will blame their trainer and nutritionist if they don't see progress. A tough "don't buy the blame" and "nothing to lose anyway" approach is needed from coaches to be successful.
The Denial Client: This client believes that the assessment process must have been flawed. There is no way that they are that % body fat! They think that hitting their ideal body composition will leave them a "sickly" lightweight. They think that they have just as much muscle now that they had in their 20's, even though trying to bench or squat what they did then would crush them. They believe that because they "haven't weighed that since high school" that they shouldn't be that weight today. They don't like to look in mirrors too long. They often won't share what the scale says, even though the world can see them every day. They either wear baggy clothes and think they look good, or are in such denial that they wear too-skimpy or too-tight stuff as some would say – about "30 pounds" too early. The good news is that these clients can see great results because they are proven visionaries, but only after facing and accepting the real facts of the current situation. Looking at their own all-sides photos in a swimming suit is beneficial. Studying photos of people at 10%, 20%, 30%, 40%, and 50% body fat and comparing to their own helps motivate as well.