Did you know?
You Are What You Eat. The Quality of Your Body Reflects the Quality of Your Diet.
If you are sick and tired of staring into your closet every morning, debating about which set of clothes will best hide the body that now embarrasses you …
If you are worried that you won't be around to enjoy the big life events of your children or grandchildren because your health is in jeopardy …
If these or other things are robbing your joy and quality of life …
Our $149 Hour and a Half, Home-Delivered Nutrition JumpStart will cut through all the confusion and give you the clarity you need to change.
It will diagnose your body, your habits, your needs … and give you the momentum necessary to finally be successful in attaining the body, and therefore the quality of life, you want.
The First 45 minutes: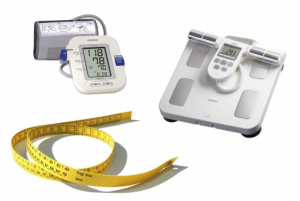 Our Licensed and Registered Dietitian will come to your home and work through a goal inventory, lifestyle survey, diet analysis that will enable her to understand your current situation and desires for changed.
She will perform a 17-point comprehensive biometric assessment, creating a snapshot of your current health and fitness with 20 vital statistics. And it's non-invasive: meaning no sweat, no blood, and no "fat pinching."
We'll develop a password-protected profile report for you with every biometric charted and graphed. Should you become a long-term client, we'll update the report with your progress every step of the way, so you can see yourself changing for the better.

The Last 45 minutes: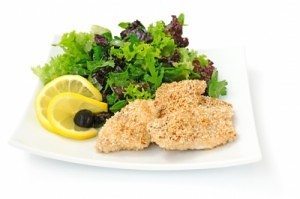 Our Licensed and Registered Dietitian will lay out the results of your assessment, showing you both where you are strong, and where you are at risk.
She will build a customized nutrition strategy for you, 100% based on your goals and current biometrics, so you can have an actionable plan to achieve the body and health you want. You will know your calorie, protein, carbohydrate, fat, and fiber targets for the body you want.
Should you become a long-term client, she'll be your nutrition coach, holding you accountable to making the necessary changes to enjoy the body and health you want!
Are you ready to begin?
Enter your information below and we will contact you to schedule your Nutrition JumpStart.
Meet Your Nutrition Coach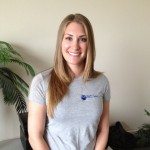 Kelsey  grew up right here in North Dallas, attending McKinney High School, where she was captain of the swim team and a state finalist her senior year.
She is accomplished both athletically and academically, earning 4 years of swimming academic scholarships at Henderson State University in Arkansas, and 4 years on All Conference Academic Team. Kelsey completed her Bachelor of Science in Dietetics as President of the Student Didactic Association, as well as captain of the Henderson State swim team.
As an intern at Louisiana Tech University, she focused on Medical Nutrition Therapy, where she gained a passion for helping people use a clean diet to overcome illness and improve chronic conditions. She was then selected for sports performance rotation at St Vincent Sports Performance in Indianapolis, IN, where she worked with college football players preparing for the NFL combine. After further experience in pediatrics, dialysis, oncology, bariatric surgery, diabetes management, and weight loss, her love for learning drove her to pursue a Masters's of Nutrition from Texas Women's University.
Kelsey is professionally affiliated with the American Dietetic Association, Dallas Dietetic Association, and the Collegiate and Professional Sports Dietitians Association. She is also a member of the the Sports, Cardiovascular, and Wellness Dietetic Practice Groups.
In here free time, she enjoys working out, swimming, and running (with her 1-year-old Weimaraner who loves every minute of it!). She recently completed the Warrior Dash mud run, and has participated in the Dallas Turkey Trot every year for the past 9 years (with her father running alongside her). After completing her first 1/2 marathon in Las Vegas last December, she is now setting goals for triathlon competition.