Registered Dietitian for Home-Delivered Personal Training & Nutrition Coaching Company
Elect Wellness, a home-delivered personal training and nutrition coaching company, has an opening for a Registered Dietitian for the Dallas Fort Worth area.
We are seeking someone with the ability to manage all of our clients' eating habits via our compliance-promoting systems and reports, and provide leadership to our team of trainers to maximize client results.
This a great opportunity to support clientele (typically entrepreneurial and executive families) through effective systems that drive client compliance. After all, nobody sees results if they don't actually do what you ask of them.
About Us: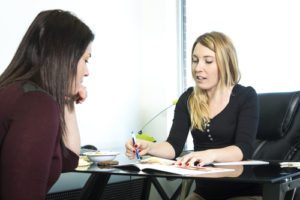 Elect Wellness is a natural health and fitness company, founded on Christian values, and the belief that we have a responsibility to properly to care for the human body that God designed for us. Proven and thriving in Dallas/Ft. Worth metroplex, we are now excited to expand our team. The following are principles that define our culture and the people who work for us.
Candidate Character Traits:
– Integrity: truth in communication, practicing what is preached
– Discipline: self-control with thought, word, time, and action
– Respect: for clients, colleagues, vision, mission, and values
– Empathy: seeking to understand before seeking to be understood
– Clarity: clear communication and consistency in coaching
– Intensity: 100% effort in every endeavor
– Passion: pure love for helping others help themselves
– Education: always learning and always teaching
– Persistence: never giving in, and never giving up
– Ownership: assuming responsibility for outcomes
– Wisdom: using experience to properly apply knowledge
– Excellence: reaching for perfection in all we do
– Results: acceptance of only that which is effective
Dietitian Position Responsibilities:
Meet clients in their homes once a month for assessment and consultation regarding their personal nutrition and fitness training program
Update client progress and strategy compliance status
Stay in close communication with personal training team with weekly meetings
Review client food logs and coach clients via email, phone, and text
Sales via our comprehensive personal training and nutrition coaching jumpstart one-week program
Build both relationships with, and referrals from, local doctors through our physician communication program
Requirements: 
Must be a Licensed and Registered Dietitian with experience. This is a crucial part of our team, only the most experienced and best qualified individuals will be considered.  
(Note: This job allows you to work from home, but you must live in the Dallas / Ft. Worth metroplex and be willing and able to drive to face-to-face appointments.)
Compensation and Benefits: 

Pay is per client consult and coaching communication under recurring monthly contract, plus commissions. Current earning range is $40,000-$80,000.
Additional benefits include
Monthly Bonus for Health Insurance Premiums
Dental and Vision Discount Plan
Physical Accident Insurance
Equipment package including:

iPad with paid wifi
Apple laptop
Biometric Screening Tools
Who we are looking for:
Passionate people who resonate with our culture and wish to improve others' quality of life
Professionals with a Dietetics or related degree and are currently licensed and registered to coach clients in Texas.
Motivated individuals who desire to build a strong ladder within a fast-growing business, as opposed to simply trying to climb one inside a huge business
Interested?
Go here to fill out our online application and carefully follow the instructions.
Thank you for your interest!

What Our Employees Have to Say About Us:

"I have been working at Elect Wellness for more than an year. You get to manage your own schedule and teach life-long nutrition and fitness tools to help clients who find themselves in the worst shape of their lives, grow into healthier, more athletic, and more confident individuals. You get to work closely with the owners of the company, who emphasize continued education to broaden tools and skills to continue helping clients. The services are mobile so you aren't stuck inside all day. The owners and staff are knowledgable and friendly. Even through "growing pains" of a small company, they have worked tirelessly to continue expanding Elect Wellness to bring in a steady stream of new clients."  – from a registered dietitian
"I have been working at Elect Wellness full-time for more than 3 years. I like the Christian values. It's a fun job, with great pay and lots of work available. The company has intelligent and fun owners with a plan. Really a great career! Also, I like that there is no working on weekends. No cons really to mention. Be prepared for a full schedule! – from a personal trainer
"They are a christian based company with strong values that support that. Flexible schedules, and owners who really care about their employees and helping them best use their talents and abilities to get the job done. They have a very strong knowledge on health and fitness, and never hesitate to voice a job well done to those who work for the company. Due to the fact that it's a mobile business, face-to-face connection between employees can be lacking. But that really improves through monthly team meetings to keep everyone on the same page and heading in the same direction. This is a very minor con. The work-life balance example, and encouragement of the same to those who work for you is very much appreciated. They care about their employees and their growth." – from an administrative assistant