The "Find Life" Awards is offered exclusively to Elect Wellness clients, both past and present, by invitation only.
Be INSPIRED by the Elect Wellness "Find Life" Award winners and hear the incredible stories of their journey over the past year.
Space is limited to 60 seats, so be sure to reserve your seat early!  Join us at Arthur's Prime Steak and Seafood restaurant (that's a picture of our event room), a highly reviewed Dallas gem for over 60 years!
We would LOVE to see YOU there!
Sincerely,
Thomas and Jamie Jensen, Founders
What: Annual Appreciation Dinner and "Find Life" Awards
When: Tuesday Evening, January 10th, 2017 @ 7pm
Where: Arthur's Prime Steaks and Seafood (no more smoking section): 15175 Quorum Dr, Addison, TX 75001
Why: To Be Educated and Inspired to Live Strong and Healthy
How Much: Nothing, Nada, Complimentary, Free. It's on Us!
Please register ASAP below! (Even if you are already sure you cannot make it, please let us know, using the form and checkbox below, so won't bother you with updates or details. Thx!
As the owners of Elect Wellness, we are blessed to witness a lot of positive life change. The joy it brings us to see people taking control of their diet and exercise, elevating their health and fitness, and improving their total quality of life is why we do what we do!
We bring our whole community together each year to show our appreciation to everyone who has helped make this vision a reality – our current clients, our past clients, and our wonderful team of dedicated road warriors.
So whether you are working with us now, or have worked with us before, come join us again for a luxurious dinner at Arthur's Prime Steaks and Seafood, a centrally-located gem of a restaurant for 60 years and counting.
Come spend some time with the owners of Elect Wellness, hang out with our entire team, and just have some fun talking to each other outside of typical sessions. And see if other clients think your coach is crazy too! :)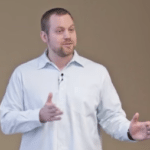 Last but certainly not least, help us celebrate the accomplishments of outstanding individuals that have embraced the true essence of what it means to "find life."
Come be educated by their experiences, and inspired by their stories. Make 2017 your best year yet!
What Previous Attendees Said About the Event:
"It was lovely meeting other clients and bonding over similar successes and challenges… This will be a motivating factor to work even harder in 2014, while reminding me that I am not alone on his journey! Thank you for always going above and beyond for me! You have transformed every area of my life. I am truly grateful!"
– Laurel
"I just wanted to say how much Tina and I enjoyed the luncheon yesterday. The success story about your client afflicted with MD was particularly riveting. Her comments and appreciation of you and her trainer were inspiring and revealing. It revealed the deep motivation for what you and your team do and why you do it. Y'all are the real deal. I feel lucky for myself and anyone associated with you and Elect Wellness. Thanks again for giving me and others the path back to better health. I wish you and your company the greatest success."
– Don & Tina
"Receiving a "Find Life" award was a complete surprise and your kind words were overwhelming.  While it seemed like only a short time ago we begin this journey hearing your story today reminds me that it has been a long road.  I realized that by taking it one day at a time I now have a new life.   There were many powerful stories today I know you all must feel great joy in your accomplishments in people's lives. Thank you again for today and all the days the past year.   It is wonderful to be part of this special community."
– Patricia
"THANK YOU both for hosting such a lovely afternoon for your clients.  The venue and food were excellent, the awards presentation and your speeches- so thoughtful and inspiring.  I'm probably one of your newest clients and yet was moved to tears.  I truly love seeing people pursue their passions using their God given gifts, all the while giving Him the glory.  It has been a wonderful experience and I am grateful to have met you both!"
– Seema