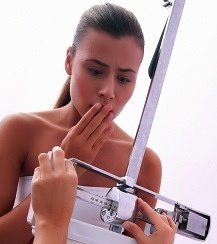 So you have tried to lose weight before, or maybe you are trying now, but are just not seeing the kind of results that you had hoped you would see.
Chances are that you are sabotaging your efforts at least one of these seven ways.
It is VERY DIFFICULT to lose weight when you violate certain scientific principles.
You cannot FIGHT your body and how it responds and expect to win!
You MUST get to know your body, why it responds like it responds, and use that wisdom to your advantage in developing not only your weightloss plan, but your new healthy lifestyle!
If you do any of these seven things, you will not see your full potential, and will definitely not maintain it!
Who am I to tell you this? Allow me to introduce myself:
My name is Thomas C. Jensen, and I've been professionally training individuals just like you since 2003. I graduated valedictorian of my high school class, and summa cum laude from a private university with a degree in exercise science as well as membership in the Alpha Chi National Honor Society. I'm am well educated on health and fitness. Most importantly though, I've have been "in the trenches" helping people achieve their full potential since 1999, when I started consulting 20-30 individuals a day via a string of General Nutrition Center franchises. I have been certified as a personal trainer through both the National Strength and Conditioning Association and the National Academy of Sports Medicine. I speak to groups on natural health and fitness, and publish articles regularly to my blog and other wellness websites. But I don't want to talk about myself anymore. I just wanted to give you confidence in my ability to help. Now let's get back to you:
Simply submit the form below and receive the 3-page report: "7 Female Weight-Loss Sins"
NOTE: The information you submit will be used only for the distribution of information from Elect Wellness to you. We will never sell or share your email address with anyone.